Prickly Pear Cactus, or formally called Opuntia, is abundant out here. It's one of the many things that have more than just an aesthetic value. I love the beautiful roses that sit on top of them during the spring time, but I've learned that they are used for many purposes other than the simple admiration of the flowers on their tops. They've been used to make wine, jelly, and even candy. I've heard that the wine is very nice with a hint of grapefruit flavor, and the jelly has an orange blossom, honey flavor. I haven't tried these delicacies for myself yet, but maybe someday. The prickly pear cactus is a very fitting plant for this area, the beauty of the prairies and mesas can be admired but there are many beautiful places here that have been changed from desert prairie to lovely communities filled with homes and families.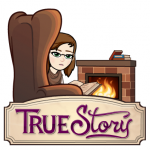 I live in one such community, and write about a fictional community, that has gone through that metamorphosis. A thousand acres of desert prairie was taken, and with much encouragement, changed into a lovely community that has become home to a couple thousand people. The desert prairie that was filled with sage brush, sand, and prickly pear cacti, and lots of other desert flora and fauna is now a well kept neighborhood with paved streets, sidewalks, schools, and even a small grocery store. In my books, New Parish is the community that mirrors this place, this history, and this culture. It's my goal to infuse my characters with as much life and flavor of this real place as possible.
Excerpt from New Parish:
"She looked out the window and saw breathtaking mountains and mesas covering the countryside. The deep earthy colors of the mountains were so amazing Sarah couldn't believe her eyes.
"Wow," she whispered.
Mary looked back at her then to see what she was looking at and said wistfully, "Yeah, I've always loved them, they make me feel safe."
Upon entering New Parish Sarah saw very large houses with well kept yards, some had walls made of large earth colored bricks or white picket fences around them, some were bordered by just the sidewalks that ran along every street. Brother Michael pointed out the schools, there were three, one for each division of education, elementary, middle, and high school. The buildings looked new and well cared for. The playground and grounds of the schools were very well kept, "they all looked immaculate" Sarah thought as they drove by. Next Brother Michael pointed out the community park, it looked like an elaborate English garden with at this time of year barren trees, bushes, and flower gardens all around, it had park benches and picnic areas ever so often and there was a place in the center with swings, slides, and one of those large playground merry go rounds. Sarah's thoughts turned to wishing she could take her own kids to play and picnic in a beautiful place like that, she quickly shoved the thought away, "focus!" she told herself."