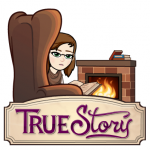 The fair was blazing hot. The temperatures were in the high nineties so literally it was blazing hot. They kicked off the fair with a fun cowboy parade, then opened the flood gates for everyone to attend.
The parade had horses, wagons, cows, clowns, floats of many different varieties, and even the emergency responders joined in. At the fair, small children chased small animals, kids of all ages rode the pony rides, and there were games and food galore. Most of the community showed up for the fun, some of us merely watched, (and took pictures), as others participated in all the activities.
Watching is part of writing, I watch people, what they do, and how they react to what's going on around them. This is part of the creative process for me, it helps create scenes, characters, and setting in my books. It's events like the fair that inspire the scenes and stories in New Parish. The people working together, the happy children playing, and the general feel of the community coming together as one big family, all contribute to what I write.
Excerpt from New Parish:
"It was a short trip in Brother Michael's SUV to the edge of the community where Sarah saw a rustic archway made of rough cedar that said, Lucky A Ranch, with two horses on either side of the words. Sarah thought, "It looked like those ranches she used to see on the old westerns," an automatic smile came across her lips. When the SUV was parked in what looked like a hayfield across from a huge pasture they walked toward the festivities that were already under way.
"I feel like I've stepped into a Louis L'Amour novel," Sarah said looking around at all the cowboys and horses.
The cowboy band was playing and there was a square dance going, Mary said, "Come on let's go!"
Sarah said, "No way, I've never dosey doed in my life. I don't know how," trying to excuse herself from this activity.
Mary grabbed her hand and pulled her toward the dance area in front of the wooden stage the band was on, "I'll show you, it's fun!" she said laughing.
Sarah had an inner dread that she was not only going to dosey doe for the first time, but that Mary had much more confidence in her abilities than she did.
Mary had her twirling around the grassy dance area in no time. They were both laughing at her many mistakes, and having so much fun. Then Sarah saw one of cowboys on the stage… it was Max, he was playing the guitar, and smiling at her. He was wearing a black cowboy hat with a silver and turquoise band around it, a white shirt with a bolo tie, and a black leather jacket. Her mind had inventoried him quickly and then lost all cohesiveness. After that she lost her footing, causing her right foot to trip over her left foot, she landed on the ground with a thud. "Oh, I hate him," she thought picking herself up from the ground quickly. Mary tried to help her up while trying to hide the fact that she was almost doubling over laughing at her.
"Seems you're in a habit of falling for him," Mary teased.
Sarah was even more embarrassed to know that Mary had seen the cause of her fall, "Thanks, that helps," she replied half way laughing too."